ABOUT US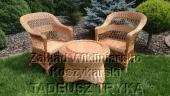 We are pleased that you came to our website.
Our WICKER-BASKETRY COMPANY specializes in manufacture of high-quality products of wicker of broad range of use, and also of various shapes and dimensions.
We offer wide assortment of wicker baskets and furniture perfectly looking in flats, gardens and cafés. This beautiful and ecological product can actually be matched to every style of interior and garden.
At our websites you can watch the offer of products most often produced by us. We have also many other interesting proposals in the company's seat where we invite you cordially.
We invite you to commercial cooperation.
Tadeusz Tryka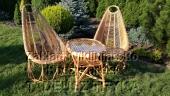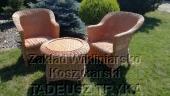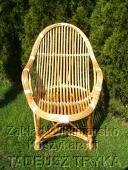 CONTACT
www.e-wiklinowy-sklep.plZakład Wikliniarsko-Koszykarski Tadeusz Tryka

Sarzyna 85c
37-310 Nowa Sarzyna
POLAND
tel: +48 17 7776 449

E-mail: wiklina.biuro@gmail.com